Live Better @ Maple Haven - previously known as Hidden Cove
Hidden Cove is strategically located 7 miles from downtown Atlanta and 7 miles from Hartsfield Airport (the busiest airport in North America and major logistics hub). The 12 acre, 164 Unit property is ideally situated in proximity to the redevelopment of Fort McPherson, a 145-acre portion of thedecommissioned U.S. Army military base. The first phase ofthe redevelopment of which is to include 1.2M SF, valued at $240M of the total estimated $700M build-out of the project, with plans for restaurants, retail, more than 2,000 housing units, and a 200K SF office building. In addition, Hidden Cove is surrounded by beautiful greenspaces and the multi-million-dollar upgrades to the close-by Campbellton Road Smart Transit Corridor. Immediately behind the property, development has begun on phase one of a best in class senior living facility, with phase 2 promising to bring higher end retail and residential developments.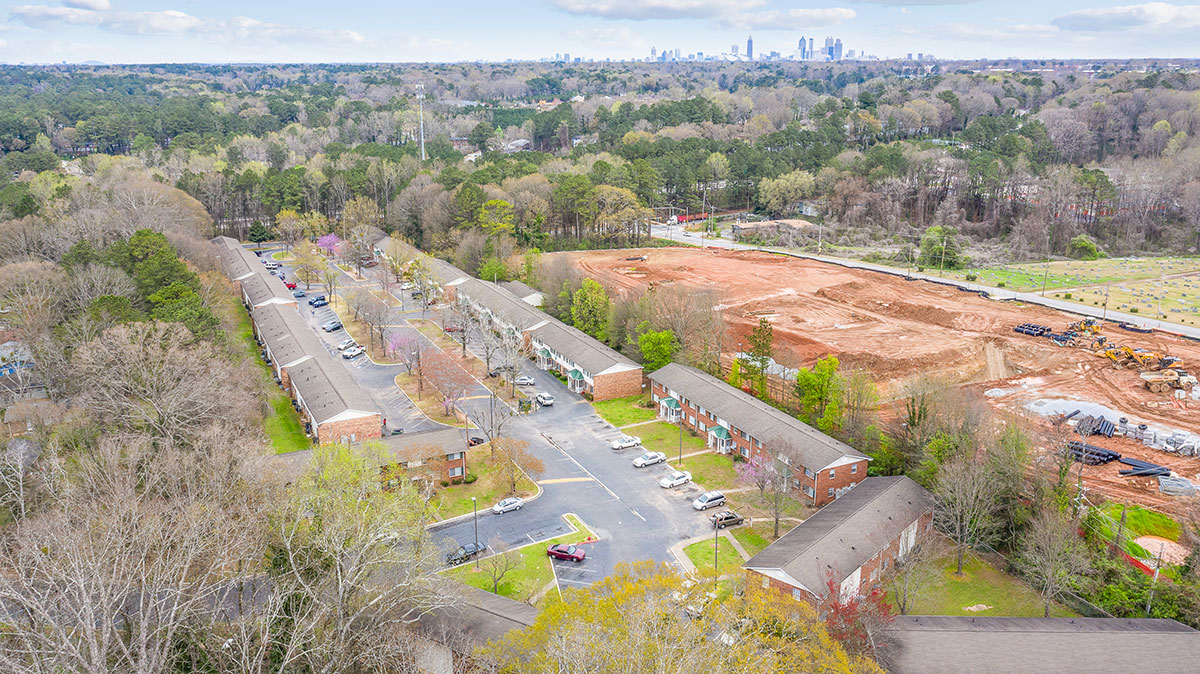 Click
here
to view Sarmaya Capital Brochure - Hidden Cove
Live Better @ Maple Lake- previously known as Delta Victory Lake Apartments
Live Better at Maple Lake (Maple Lake) is a 104-unit asset spread across 10 acres in the Atlanta suburb of Forest Park, Georgia.

Located in one of the highest rent growth submarkets in Atlanta, Maple Lake presented Sarmaya with a unique value-add opportunity in Forest Park. The 104-townhome community is located minutes away from Hartsfield-Jackson International Airport, I-285, and Atlanta's central business district. The property is one of the closest townhouse-style communities to the Fort Gillem Logistics Centre and Clayton State University.

Most importantly, Maple Lake is located 3 miles east of Hartsfield-Jackson International Airport. The northern part of Clayton County is dominated by Hartsfield- Jackson Atlanta International, the world's busiest passenger airport (111 million passengers in 2019). More than 64,000 people are employed by various entities on its 4,700-acre campus, making it Georgia's largest employment hub. Its annual economic impact in 2014 was estimated at $64 billion. "Hartsfield" recently completed a $9 billion expansion of its passenger and cargo capacity, which has proven to pick up the slack in passenger numbers during the Covid-19 pandemic.

Sarmaya Capital Real Estate Fund II raised $3,700,000 in equity at a price of $1,000 per Class A unit and secured a total debt amount of $6,300,000, through a bridge loan. The purchase price of the asset was $7,020,000 with a capital expenditure program, costs and reserves of $3,000,000. Upon acquisition, Sarmaya's strategy is to improve the property's operations and net operating income through an extensive capital improvement program that will repair, add or improve amenities, upgrade select units and enhance the property's curb appeal.
Click
here
to view Sarmaya Capital Brochure - Delta Victory Lake